Introduction to Fly Tying!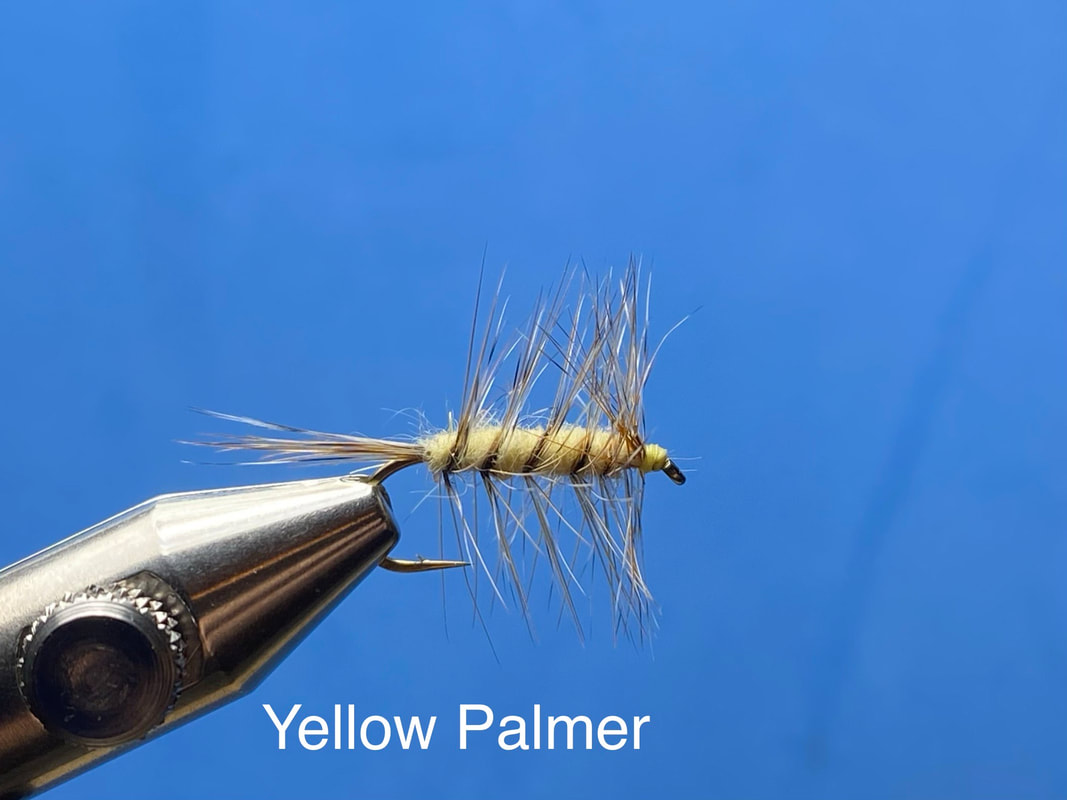 ---
Learn the basics of fly tying in this fun, hands-on course! Course topics will include terminology, tools and basic fly patterns. This course is part of partnership between the Mad Dog Chapter of Trout Unlimited and Vermont Fish & Wildlife.
---
Date: Tuesday Evenings, March 14th-April 11th 2023. Time: 6:30 pm – 8:00 pm
Location: Agency of Natural Resource's Annex Bldg., 190 Junction Road, Berlin, VT 05620.
All the tools and materials will be supplied for the course, but that attendees can bring their own tools.
---
There is a $20 materials. To register click here!
For additional information and to register email: Letsgofishing@vermont.gov / Phone number: 802-265-2279

* Saturday October 2nd, 2021! MadDog TU Outing to the Clyde River
Join the MadDog Chapter Trout Unlimited Fishing Outing on the Clyde River.
We'll be fishing the Clyde River in Newport, VT on Saturday October 2nd from 8:00 am until 3:00 pm.
From 3:00 until 5:00 join in meet and greet at the anglers bench on the lower Clyde
The salmon should be in the river and hopefully cooperative! Please RSVP. There's no charge for the event. Bring your own beverages!
Also, as you may know, MDTU is producing a video documentary on the Clyde River and its salmon run. This project is about to wrap up production. Take a look at this trailer for this important new work. This is a chance to tell your story of the Clyde River.
* Wednesday July 29th! TU Event!! Cookout and confab with appropriate social distancing and of course fishing in the Little River!
At the Little River Dam!
5:00 PM 'til..
More details to follow!
* February 20th MadDog TU Film Night. 5:30 doors open. GateHouse Lodge, Sugarbush Resort. Free! Raffle prizes, too. Lots of fish caught and sites to see!

*April 25, 2020. MDTU Fund Raiser and Banquet (and fly casting tournament)

* June 6-7 Introduction to Fly Fishing for Women.

Mad Dog TU 2-Fly Tournament
Come join the Mad Dog chapter of Trout Unlimited for our 1st annual catch and release fly fishing event!
When: Sunday 9/15/2019 – the day after the Fly Rod Shop's annual Vermont Fly Fishing Show in Stowe VT – https://www.flyrodshop.com/
What: A dry/dropper fly fishing catch and release tournament – same style and size flies must be used all day
Where: The Winooski River and it's tributaries
Who: Teams of 2 – limited to 20 teams
Why: All proceeds to benefit the Vermont Trout Camp – http://www.vermonttroutcamp.com/
Cost: $100 per team – includes post event BBQ and awards
Registration NOW PAY $100 ENTRY

Contact: Shawn Nailor at 802.223.4201 or nailorvt@gmail.com
Proposed rules
Two (2) person teams
Maximum of 20 teams
Must fish Winooski between North Branch and Bolton dam
Can fish tributaries in that section up to first dam
5 hours of actual fishing time
Walk and wade only, no boats
Each team gets to score the 6 fish of their choice
Photo based catch and release with ruler trays
Points based – 1 point per inch of fish, round down under 1/2″ otherwise round up ex. 93/4″ = 10 points; 93/8″ = 9 points
Plus 5 bonus points for each different species (brook, brown, rainbow)
Trout only
Must be a dry/dropper rig
Must use same fly patterns and size all day but can re-tie with new flies and adjust dropper length
Schedule for day
8:00 – 8:30 pre-fishing meeting at the Fly Rod Shop in Stowe
8:30 – 9:00 travel to river
9:00 – 2:00 competitive fishing time
2:00 – 2:30 travel back to Fly Rod Shop in Stowe
2:30 – 4:00 BBQ and awards
Prizes
Most points – top 3 teams
Largest fish – top 3 individuals
Random drawings for MDTU hats and t-shirts