TIC RAFFLE
When a generous and thoughtful friend donated a new Orvis Recon rod (8'6″ 5-weight) and matching Access Mid-Arbor reel, our TIC volunteers decided to raffle them off for the benefit of Vermont's Trout in the Classroom program. (There will be one winner, who will receive both the rod and the reel, two items valued at $753.) This will allow us to

buy equipment for teachers wanting to join the program who would otherwise not have the financial resources needed to purchase the needed materials. Every year, more schools want to initiate TIC, but we often don't have the capacity to help them get started. This could fix that!
The raffle will go live
at 12:01 am
tomorrow
,
11/28
, the day before Giving Tuesday, and remain open
until midnight on 12/24
.
Please

buy tickets yourselves. Please also send the link below to your chapter members

and others you think might be willing to support Trout in the Classroom.

You know what a terrific program it is and how it benefits students.
Here is the link to the raffle:
THE CLYDE RIVER
Learn more about the Clyde River!! Heads up MadDoggers got your attention!! Plan on a chapter event via Zoom on June 4th where Pete Emerson with VT Fish and Wildlife will present up-to-date information and perspectives on The Clyde! The event, a June Chapter Meeting, starts at 7:00 P.M. More information to follow! Plan to grab a beverage, settle in and get some insights on this well know fishery!
Kris Stepenuck to member organizations of Watersheds United Vermont regarding flushable materials and septic systems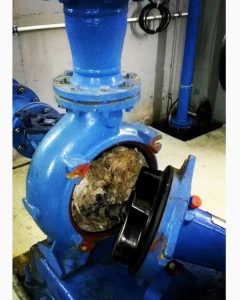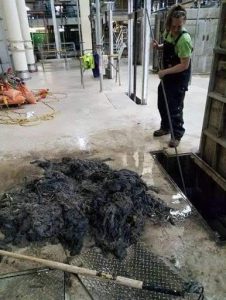 As we work to #flattenthecurve of the COVID-19 spread, many people have turned to using disposable disinfectant wipes. Whether your home is connected to a community wastewater system or to a septic system, these wipes are NOT made to be flushed (nor are baby wipes or toilet paper alternatives). When these items are flushed, they cause clogged sewer pipes. This can result in sewage system back ups, sewage in your home, and damage to community wastewater or home septic systems that can be costly to repair. This is true even for products that claim to be "flushable."
To protect your home septic system or community wastewater system, dispose of ALL disinfectant wipes in your trash or rubbish.
Please spread the word to help keep wipes out of pipes.
#keepwipesfrompipes #nowipesinpipes #sewer #septic #dontflushthemdown #sewage
Supreme Court overturns decision on hydro dams on Lamoille and Green rivers.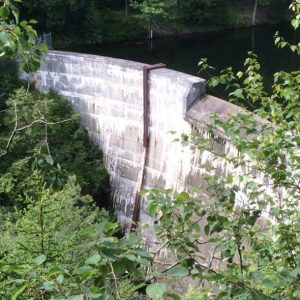 Vermont's top court has ruled that three dams on the Lamoille and Green rivers must follow flow rates imposed by environmental regulators, overturning a lower court's decision. In a decision issued Friday, the Supreme Court said the environmental court had "erred in failing to give deference" to the state Agency of Natural Resources' water quality standards. Morrisville Water and Light applied in 2010 for water quality certifications from the state as part of the relicensing process for three hydroelectric dams: at Cadys Falls and Morrisville on the Lamoille, and the Green River Reservoir dam. More information click here.
The dam at the Green River Reservoir produces power for Morrisville Water and Light. File photo by Mike Polhamus/VTDigger
EMBRACE-A-STREAM PROJECT – HELP WANTED
Here we ..again asking for MadDog TU'ers for spring planting Embrace-A-Stream project on the East Branch of the Passumpsic in East Burke! May 8, 9 and 10!
As many of you know in May this year MadDog TU and several partners in the NEK, Kingdom Trails Association, The Connecticut River Conservancy, The Town of Burke, and The Vermont Fish, Wildlife Conservation Group, the New England Chapter of Backcountry Hunters and Anglers and several area schools are planting thousands of trees! And we need more volunteers! Namely more TU volunteers!
Please reply to the email below with the day(s) and times you can volunteer! Also, Wednesday the 8th is the first day of the planting and so far the day we have the most volunteers for so far. We are fine with having as big a crew as we can get for that day so if you can make it, great!
If you can stay through into the early evening on Wednesday the 8th the New England Chapter of Backcountry Hunters and Anglers is hosting a Pint Night at the Burke Publick House starting at 6:30!! Maybe a project like this can kindle an effort to re-start a NEK TU chapter! Please plan to stay on for this event, if your at the project site this day!
This is a BIG planting! There are 100's of tress and shrubs to be planted!
We can now confirm the planting project is on for May 8,9, and 10! It is a ways off but we're starting now to our volunteers lined up. Plantings start at 11:00 on the 8th and then a 9:00 the remaining 2 days.
In your reply indicate the day and times you have available! Also, (The reach being planted is about 1/4 mike upriver from the dam removal project from 2017.
This is an Embrace-A-Steam project focused just on this site.
Also, please share this email with folks you know that might be interested in helping out!

A SUCCESSFUL 2018 VT TU TEENS TROUT CAMP
2018 Vermont Teens Trout Camp from Ian Sweet on Vimeo.
VT TU 2ND ANNUAL FUNDRAISER JUNE 3RD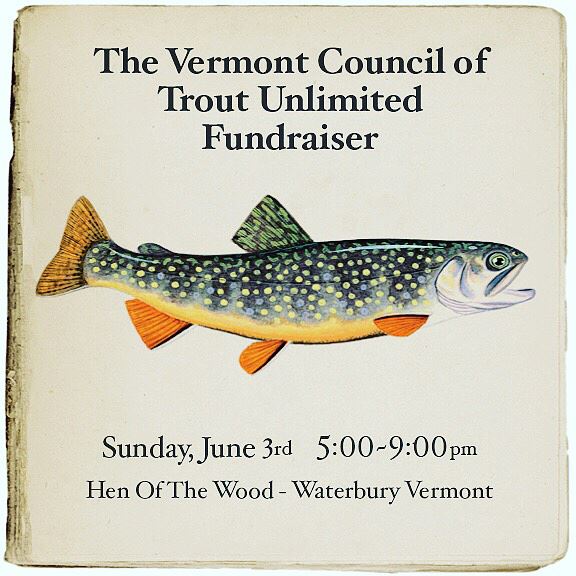 VT TU COUNCIL STATEMENT ON LAKE CHAMPLAIN CLEANUP
VT TU Council Clean Water Funding Position Statement
VT TU COUNCIL REQUEST BROOK TROUT CREEL LIMIT
VT Council of Trout Unlimited Letter Endorsing Six Brook Trout Limit 041018
NEWSLETTER OF TROUT UNLIMITED'S DIVERSITY INITIATIVE
2017 Salmon Lifting Data on the Winooski
Summary of Salmon lifted final 2017[1231]
Latest Engineers Report on the East Burke Dam Removal

Engineers report on East Burke Dam Removal 2017-12-12
The Latest on Native Brook Trout and Dam Removal
This is a recent report by our resident VT fish biologist Rich kirn

Madeleine Lyttle Award
Madeleine Lyttle from USFWS for our region of northern VT, NH and parts of NY was awarded the Conservation Professional Award by TU. The VT delegation sat together with Madeleine and her husband.We are finally doing it!!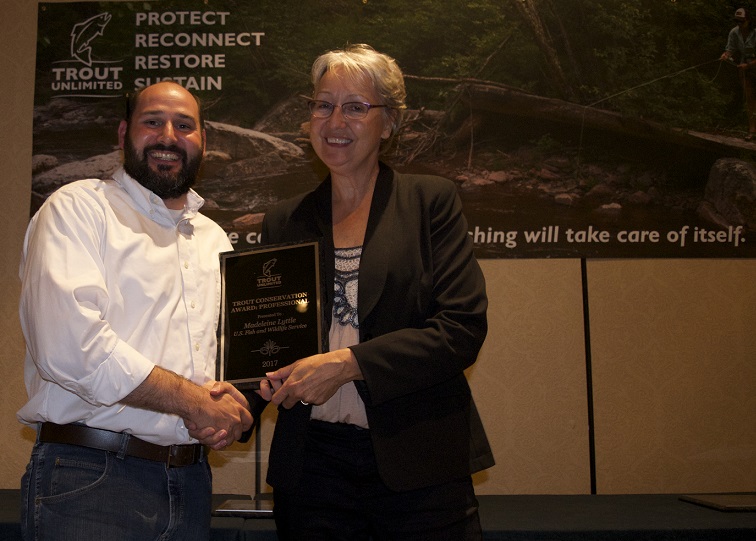 DEC Tactical Basin Plans for the Missisquoi Bay watershed and the Lamoille River watershed.
These Basin Plans have become more important since the passage of the VT Clean Water Act as they will be used as a road map for DEC on where to spend money and what reaches of streams and rivers to focus on for restoration and protection. Basically, they are the restoration plan for these watersheds for the next five years and will impact the distribution of grant money. Also, they make recommendations for Outstanding Resource Waters, so if you can think of a candidate that is not included, we need to suggest it.
I know they are both in northern Vermont, but we all know the state well enough to read them and make recommendations. Comments are due Dec 2, so we have some time, but please distribute them to Board Members and delve in.
Contact Jared Carpenter at rjaredcarpenter@gmail.com to get copies of the proposals.
Update on Waterbury Reservoir Dam by Jared Carpenter
On Tuesday afternoon, Clark and I, along with Ann from Friends of the Winooski River, Jon Groveman and Brian Fitzgerald with VNRC, and Laurie from Friends of Waterbury Reservoir met with GMP (and their engineers at Gomez & Sullivan) and staff from ANR regarding future operating conditions and timelines for upgrading Waterbury Dam. Overall, it was productive and I'm generally optimistic this is a good start. The flows look better, but the timeline got pushed back due to FERC's delayed issuing of the license.
If you recall, FERC issued the new operating license several months ago. The final goal is to operate the dam in a run-of-river fashion with inflows matching outflows into the Little River, but there are some hurdles, so it will happen in stages. The turbines need to be replaced in order to provide a better conservation flow and be able to gradually ramp up to a lower generating flow. Also, the goal is for a stable Reservoir pool year-round. But, before stable pool and run-of-river can happen, the gates need to be replaced to the tune of $40 million, so it may be awhile before that happens.
The meeting was about timelines before this can happen. In the past, conservation flows were 13 cfs and generation was at 600+ cfs. Currently under the new license, the dam is operating at about 35 cfs for regular conservation flows and generating at about 300 cfs. All in all, this is a good turn of events, but the generating flows are lasting longer now than they did before. While the hours vary, now 300 cfs is going to be expected from about 2 pm to 10 pm. If the reservoir pool is over 590.5 feet, the generation flows will be about 425 cfs. For the near future, these will remain the dam flows.
FERC issued the license later than expected, so the construction timeline was pushed back. Under the initial timeframe, the updated equipment was to be installed by December 2017. But now, installation of the new bypass pipe and turbine will begin Sept 2017 and end April 2018. So all in all, it only pushed in back by a few months. GMP will have to raise the level of the reservoir so much it will overflow the parks (as the flow pipes will be out of commission), so the later start will not interfere with the summer season too much, but flood the parks in the fall of 2017.
But, during this time, the pipes that normally release the flows will be removed and replaced, so the higher reservoir level will allow for water to be spilled over the gates and into the spillway. During this time, the river will be true run of river, as they need to maintain a constant reservoir height, with equal flows in and out of the reservoir. Personally, I'm interested to see what flows on the Little River will be like under 'natural' conditions.
Also discussed were plans for recreational upgrades on the reservoir itself. The boat launches will be updated, more parking added, some facilities added, and the gated area just below the dam into the tailwater pool will be updated with more parking as well.
Looks good and I'm optimistic, but the process has taught me to be skeptical, so ask me again what I think in a few months. We will have to keep a close eye on things.

With New Law, Sewage Spills Get More Publicity…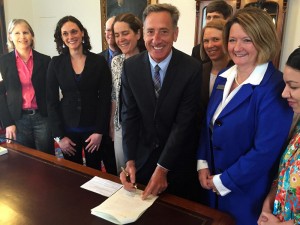 Under a new law signed Wednesday, Vermonters will be informed within hours if any sewage is dumped or spilled into streams, rivers and lakes. Before the new law, sewage spills caused by wastewater treatment problems or system overflows could happen for an entire day before officials were required to inform the public about the potential health hazard. Now, officials have to provide public notice within an hour of the sewage spill. Advocates hope the shorter timeline will help Vermonters avoid public health risks created by spilled sewage. Environmental Conservation Commissioner Alyssa Schuren said the new law isn't just about the public health risks caused by sewage. Cyanobacteria, otherwise known as blue-green algae, can also be toxic to humans and pets. "In addition, this bill is also going to help as we have blue-green algae blooms, to make sure that … there's an alert system and a website maintained also for those blooms so no one is exposed and people have the information almost as soon as we have it," Schuren said.
The latest efforts on culvert replacement was recently broadcast by WCAX Burlington. Culvert replacement in Vermont is essential to allow fish
passage to get to their spawning grounds and cooler waters during the Summer… Check out the story here.
We are finally doing it!!
Yes, the MDTU Fly Tying Class!
We begin on Thursday March 24th and go for classes on 3/24, 3/31, 4/14 and 4/21.
The 4/7 date is our Chapter meeting and those who wish to tie can choose to have the class on 4/7 if you wish.
Cost is $40 / person.
It is open to the public.
The class meets at the Waterbury Village Fire Station at 6:30 to 8:30.
MadDog Chapter of Trout Unlimited Monthly Meeting
(And … RAFFLE!)
Thursday, March 3.
Meeting from 7:00 to 8:30 p.m.
Join us for dinner on your own at 6:00 p.m.
At the Steak House Restaurant,
Barre-Montpelier Road, Barre, VT.
Featuring …
Joe Norton, Trout Unlimited Project Manager, Upper CT Home Rivers Initiative
For an update on restoration and research of the
Upper Connecticut River and Nulhegan Rivers.
And, Save the Date!
The 2016 MadDog Banquet, Auction and Raffle is
April 30, 2016
At the Commodore's Inn, Stowe, VT.
See you March 3 for the MadDog Monthly Meeting.
And … RAFFLE!
New FERC License for the Waterbury Hydro Project.
The Federal Energy Regulatory Commission, FERC, issued the long awaited license for the Waterbury Hydro Project, i.e. Little River and the Waterbury Reservoir. This license has been in process since the late 90's! The new license takes effect within 30 days of the issuance which was Friday 2/1/16. The license includes 3 stages for flow requirements from the hydro facility. The 1st stage isn't much different then the current state of affairs. The low flow about 33 CFS and high flow at over 600 with no ramping. This includes a winter drawdown of the Rez. By 12/31/17 the new turbine and bypass valve must be in place, which will allow for ramping flows and a lower peak flow just over 300 cfs with low flow of 60 cdc, certainly a better state for the river. However, the winter drawdown remains in place. At Stage 3, after the major project of replacing the "tainted gates" at the dam is managed the river will be "run-of-river' with a stable rez level. We should all live long enough to see stage 3…
FERC License for Waterbury Hydro 021916
Damnation Movie showings this upcoming season!
You are invited to join us for an amazing evening focused on river health. DamNation is an award winning, riveting film that sheds a new light on America's dams. Admission is free so invite your friends and neighbors.
Here in Vermont our dams may not be considered big but they are plentiful–there are over 1,000 dams on Vermont's waterways. An estimated 200 of these are considered "deadbeat" dams, meaning that they serve no utility or purpose. The Nature Conservancy and its partners are working to remove "deadbeat" dams from Vermont's waterways. Join us for an engaging discussion about restoring our rivers and streams.
http://www.nature.org/ourinitiatives/regions/northamerica/unitedstates/vermont/events/damnation-comes-to-a-town-near-you.xml